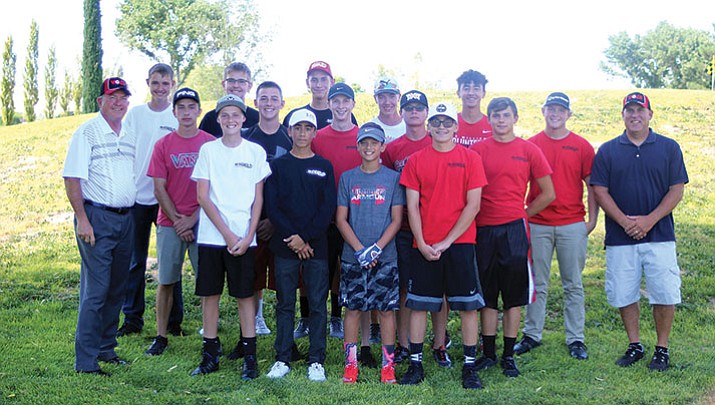 First-year Lee Williams boys golf coach Larry Carver is letting the Vols decide who the top five golfers are by playing "challenge matches." Pictured in front row, left to right: Evan Fulton, Bryncen Rodriguez, Logan Rosenbach and Justin Talk. Middle row: coach Larry Carver, Wyatt Talk, Garrett Martin, Cole Morton, Robbie Gluschenko and Matthew Delk. Back row: Barrett Fulton, Daniel Stickrath, Pason McCans, Brandon Carver, Matthew Esquibel, Austyn Beckerle and parent Jeff McCans. Not pictured: assistant coach Johnny Rodriguez.
Stories this photo appears in:
Numbers aren't an issue for the Lee Williams High School boys golf team, but deciding which five of the 14 athletes make the traveling squad is definitely something that first-year head coach Larry Carver has to think about.