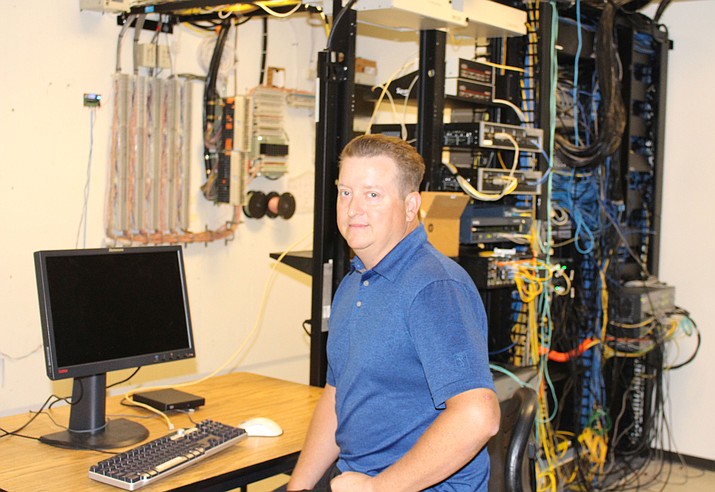 Nathan McDaniel, director of Mohave County's information technology, sits in the data center at the County Administration Building. The county has achieved national recognition for its storage area network platform that enables functionality across various storage types.
Stories this photo appears in:

Nathan McDaniel is in charge of information technology for Mohave County and largely responsible for building a digital database that's nationally recognized for its efficiency and capability.