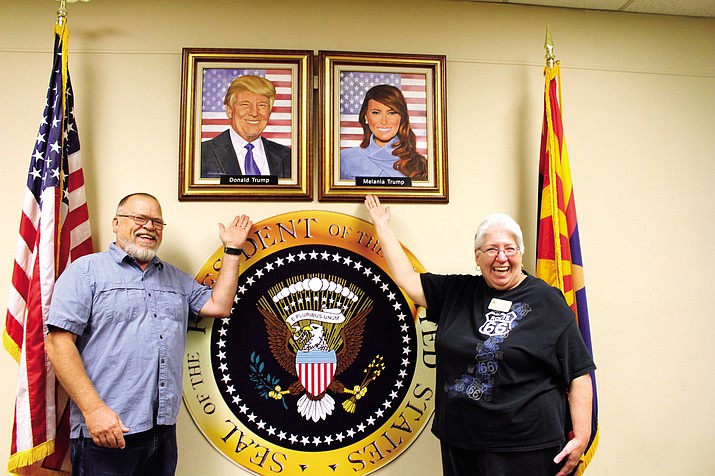 Bill Wales, president of the Mohave Museum board of directors, and Vicky Markee, office manager and tour guide at the museum, show the latest addition of Donald Trump and his wife, Melania, as part of the museum's Presidential Gallery. Local artist Victoria Lynn Brown was commissioned to paint the portraits.
Stories this photo appears in:
Mohave Museum of History and Arts houses one of three Lawrence Williams collections of presidential portraits
Donald Trump's portrait has been added to the Presidential Gallery at Mohave Museum of History and Arts, one of only three collections of presidential portraits by renowned painter Lawrence Williams.