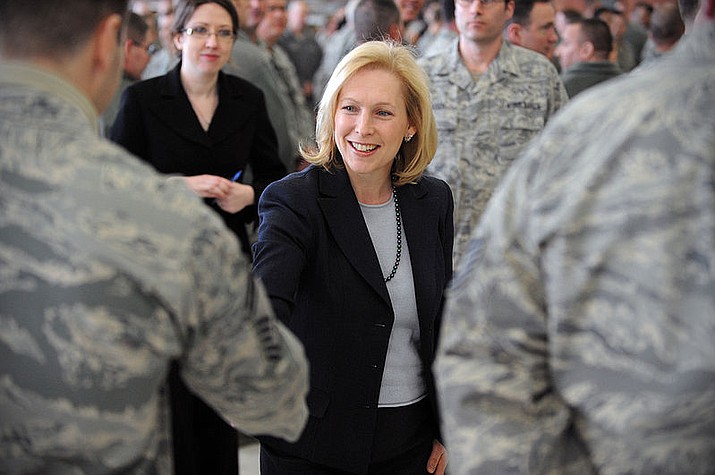 2012 file photo - Sen. Kirsten Gillibrand meets members of the 106th Rescue Wing, Westhampton Beach, NY. The back-and-forth between President Donald Trump and Sen. Kirsten Gillibrand on Tuesday came as a wave of sexual misconduct allegations roils Capitol Hill. (Senior Airman Christopher Muncy, U.S. Airforce)
Stories this photo appears in:

Sen. Kirsten Gillibrand got a fight she wants after President Donald Trump lashed out at the New York Democrat in a provocative tweet that claimed she'd begged him for campaign contributions and would "do anything" for them.
By RICHARD LARDNER, Associated Press
December 13, 2017