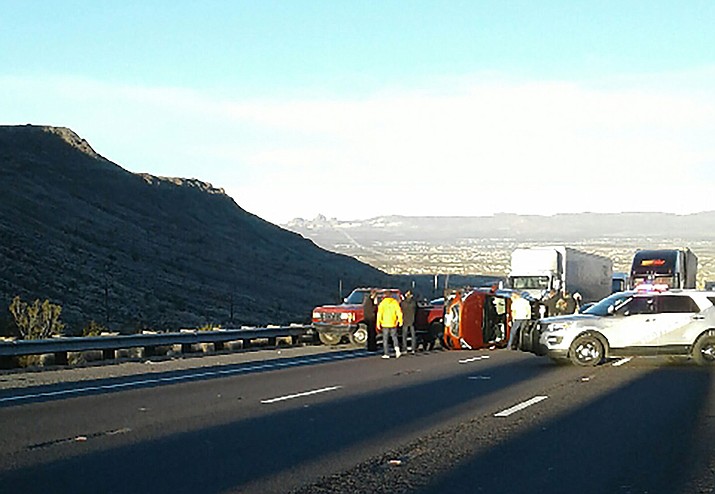 Photographer Marcia Gomez pulled off the road after sun glare temporary blinded her Wednesday morning while driving up Coyote Hill on U.S. Highway 93. She witnessed this accident, one of nine involving 26 cars in a chain reaction pileup, according to the Department of Public Safety.
Stories this photo appears in:

Southbound lanes closed for more than 8 hours
The incident began when a motorcycle hit a pickup truck.