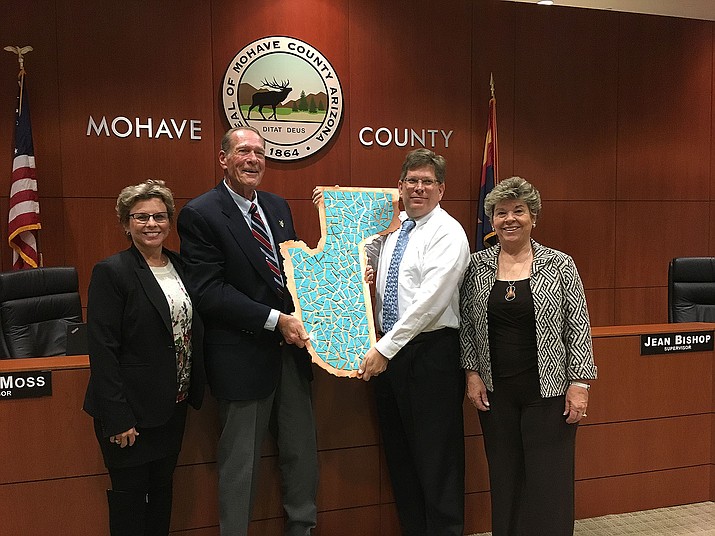 The board accepted donated artwork of turquoise tiles laid onto a copper plate in the shape of Mohave County, recognizing contributions from Origin Mining Co. for the copper; Kingman Turquoise Mining Co. and Colbaugh Processing for the turquoise; artist Gregg Arnold and Antares Art Gallery for cutting and polishing the copper and mounting the turquoise; Stutler Cabinets for barn wood mounting; and Chris Auto Body for clear coat. The artwork is displayed in the lobby of the County Administration Building. From the left are Mohave County Supervisors Hildy Angius, Gary Watson, Steve Moss and Jean Bishop.
Stories this photo appears in:

Bishop: Mohave County plans to spend $2 million on community's infrastructure
The applicant for rezoning a 5-acre parcel in the Dolan Springs area and amending the Mohave County General Plan withdrew the items from the Board of Supervisors' agenda Monday to work on a drainage problem.