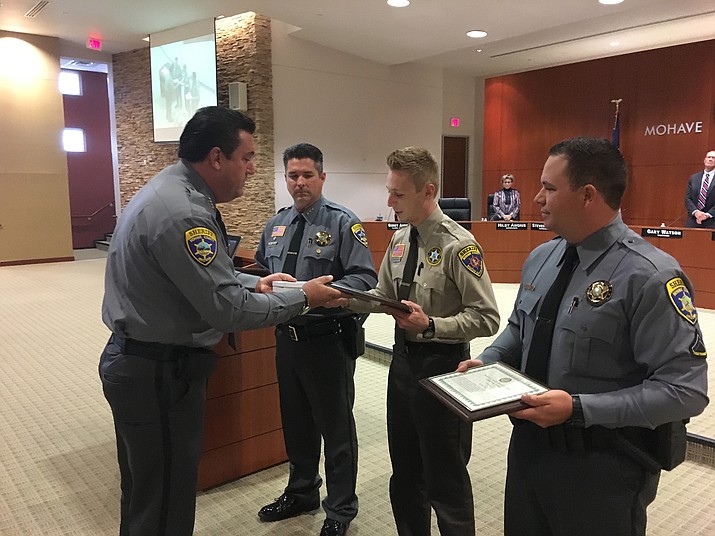 Mohave County Sheriff Doug Schuster presented Life Saving awards to MCSO Deputies, from left, Ed Trafecanty, Vincent Beltran and Kyler Cox for their actions in saving an 18-month-old girl after a Sept. 24, 2016, boating accident at Lake Mead. It was "utter chaos" when the deputies arrived on the scene to learn the girl was trapped under the capsized boat, Schuster said. They had to lift the boat, find the girl and administer CPR before she was airlifted to a hospital in Las Vegas. The girl has fully recovered from the accident.
Stories this photo appears in:

Comprehensive USGS study will provide critical data on Mohave County water reality
While a legislative bill to monitor groundwater usage in Mohave County failed in its first attempt, the Board of Supervisors moved forward Tuesday on another study to show just how much water is being drained from the Hualapai Basin every year.