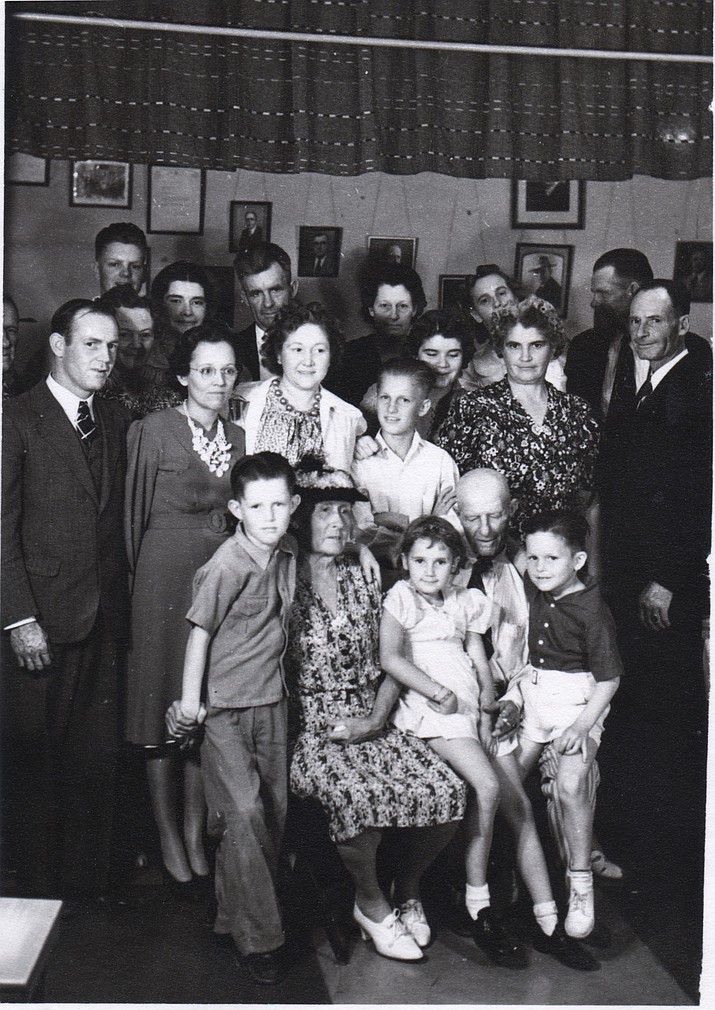 Tap and Ollie Duncan, front center, are surrounded by family at their 50th wedding anniversary in the top left photo.Tappie (Duncan) Ray and Jim Ray with their four sons, Bob, Jim, Gene and Glen. Tappie is the daughter of Tap and Ollie Duncan, and the Duncans' historic brick home on the Diamond Bar Ranch has been preserved as part of Grand Canyon West Hualapai Ranch.
Stories this photo appears in:

The tales of Arizona outlaw Tap Duncan have been rehashed hundreds of times over the last 125 years, by everybody and their brother, sister and distant cousin, and now the families will reunite in Meadview to face the skeletons in their closet.