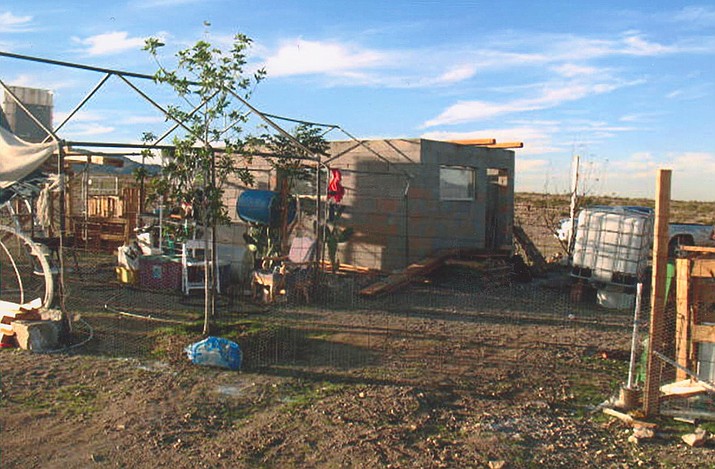 Gary Sims showed photographs to the Board of Supervisors of structures being built in Dolan Springs that are not in compliance with Mohave County building codes. The board ultimately voted 4-1 to deny rezoning for Gateway Lots to set up a real estate office on a 5-acre parcel on Seventh Street, west of U.S. Highway 93.
Stories this photo appears in:
A small group of Dolan Springs residents got its way Tuesday when the Mohave County Board of Supervisors denied a request to rezone a 5-acre parcel to allow for a real estate office and water haul service.