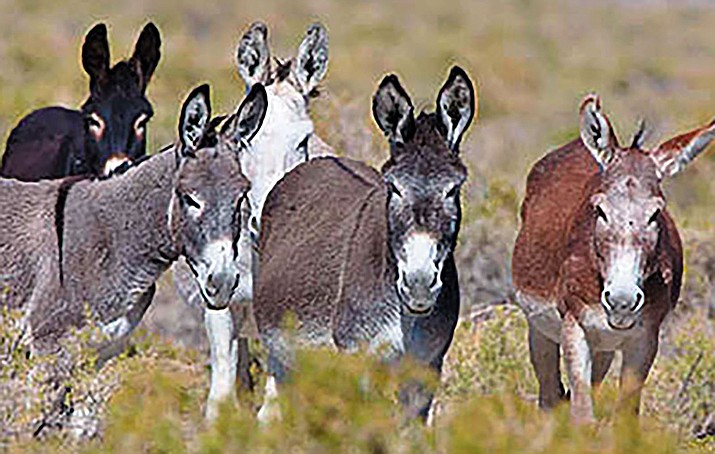 Curious burros warily check out the photographer. The animals may not be indigenous to Mohave County, but they are here nonetheless. The question that must be answered is how to manage herd size in order to protect the fragile Mojave Desert ecosystems that support countless other species. Below, one of about a dozen burros that call Oatman home - something the town depends on for tourist dollars.
Stories this photo appears in:
Burros were brought to Arizona as beasts of burden for mining prospectors seeking their fortune, and their wild descendants are stubborn as a mule about leaving.