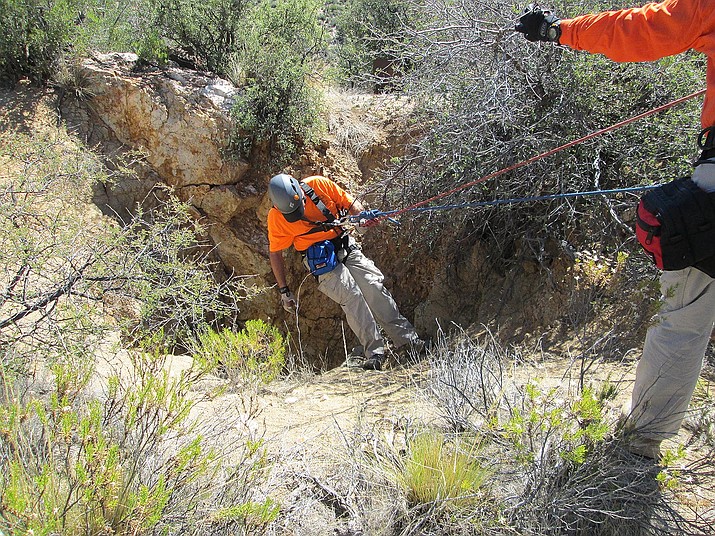 A member of Mohave County Search & Rescue descends into an abandoned mine in the search for Sidney Cranston. According to Kingman Deputy Police Chief Rusty Cooper, detectives coordinated and conducted five separate detailed searches in the area where Cranston's body was ultimately found, beginning in July 2015 and continued into 2016. KPD detectives also conducted eight different searches in and around the Kingman area. Many of these search efforts involved digging. Mohave County Search & Rescue conducted approximately 36 other searches during this time frame. "The search efforts were based on tips, leads, witness reports and the cell phone pings, he said. This does not include the search efforts coordinated by the Red Rock Search Group, family and friends of Sidney Cranston," said Cooper.
Stories this photo appears in:

The Kingman Police Department was on the receiving end of significant criticism for its perceived response to the disappearance of Sidney Cranston Jr. on June 16, 2015.