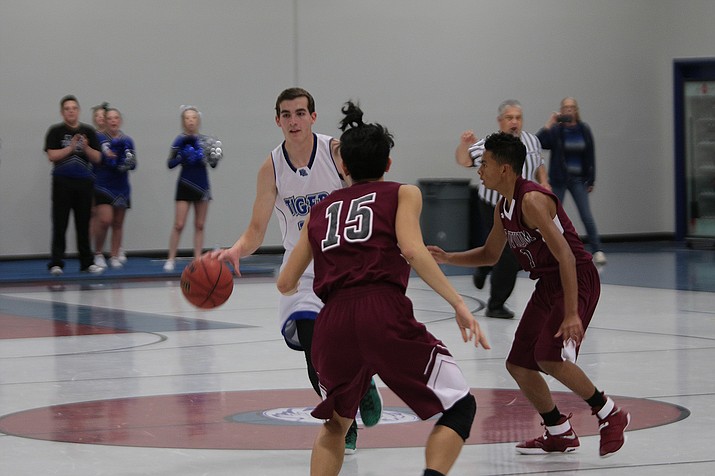 Cade Martin advances the ball for Kingman Academy Jan. 6 against Trivium Prep. Martin scored 25 points in the Tigers' 60-57 win at Trivium Tuesday.
Stories this photo appears in:

KAHS girls hoops maintain grip on second place
Things are starting to shape up in the 2A West Region. Kingman Academy has separated from the pack with a 60-57 victory over Trivium Prep on Tuesday night in Goodyear.