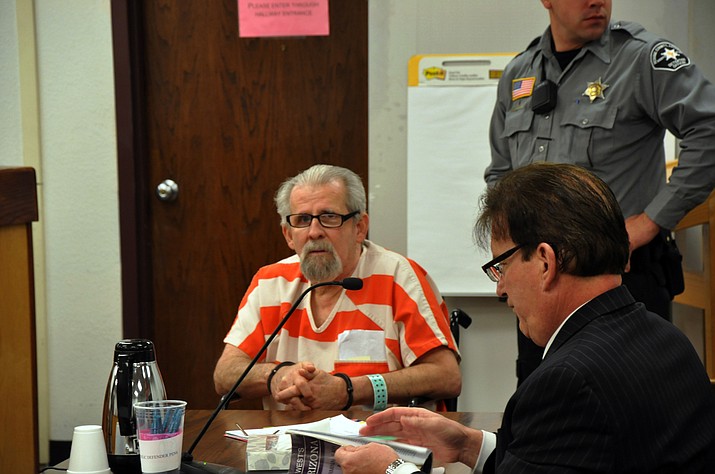 Alleged murder Al Blanco, s with his defense attorney, Robin Puchek, appears to be looking to see who is in the gallery during his arraignment in Mohave County Superior Court Thursday on first-degree murder charges. Blanco is charged with the 2015 murder of realtor and investor Sid Cranston. His next appearance in court will be Feb. 27 when the public defender assigned to represent him and the prosecutor will inform Judge Billy Sipe that they have received the necessary discovery materials in order to proceed onto future court proceedings and the trial.
Stories this photo appears in:

Alfredo Gerardo "Al" Blanco pleaded not guilty to first-degree murder charges Thursday in an arraignment before Superior Court Judge Billy Sipe, with the next hearing set for Feb. 27.