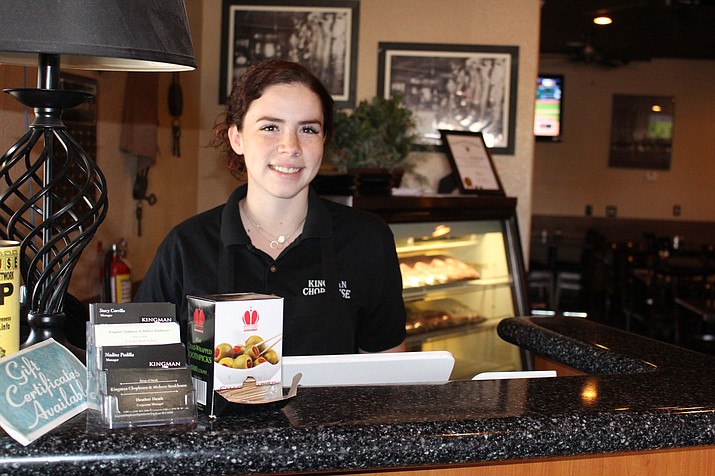 Taylor Henderson, 17, welcomes customers at Chophouse restaurant in Kingman, where she has worked since May. She's among the 43 percent of survey respondents who did not know about the new law that went into effect in July mandating paid sick leave for all employees.
Stories this photo appears in:

Workers in minimum-wage jobs such as restaurants and retail have begun accruing paid sick time based on the company's size effective July 1, part of Proposition 206 that raised Arizona's minimum wage to $10 an hour this year.