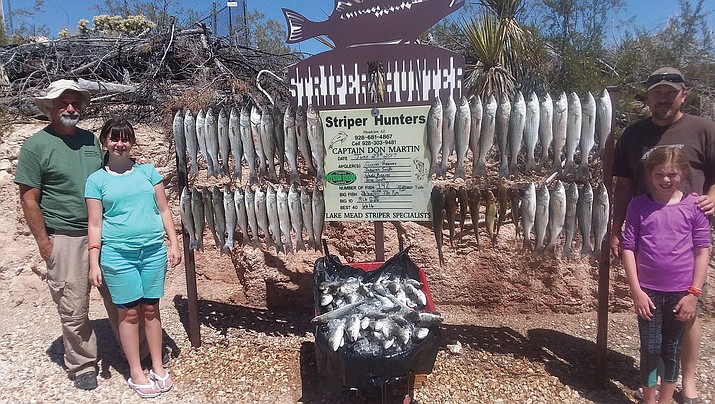 That's a lot of fish. Greg Smith, Deborah Smith, Quinn Reaves and Wade Reaves (L-R) show the 142 fish they caught on a trip the young ladies earned while attending a recent Hunter Education class.
Stories this photo appears in:
Each year, the Kingman team of Arizona Hunter Education volunteer instructors teaches a resident class that will have from 20-40 students of all ages.