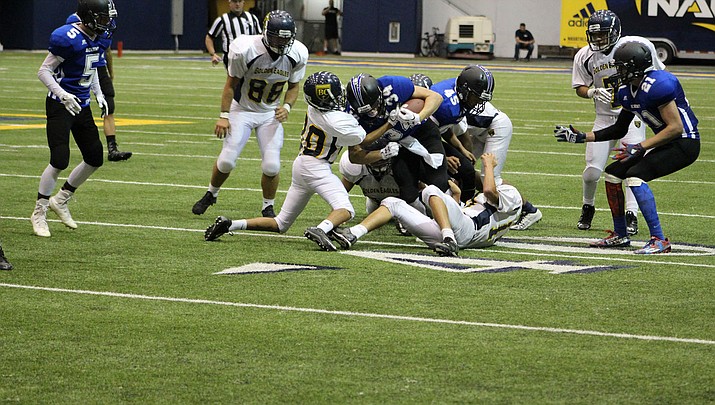 Kingman Academy's Clayton Holloway collides with a defender last season. A recent report found that chronic traumatic encephalopathy, or CTE, is linked to repeated blows to the head in athletes who played football.
Stories this photo appears in:

Research on 202 former football players found evidence of a brain disease linked to repeated head blows in nearly all of them, from athletes in the National Football League, college and even high school.