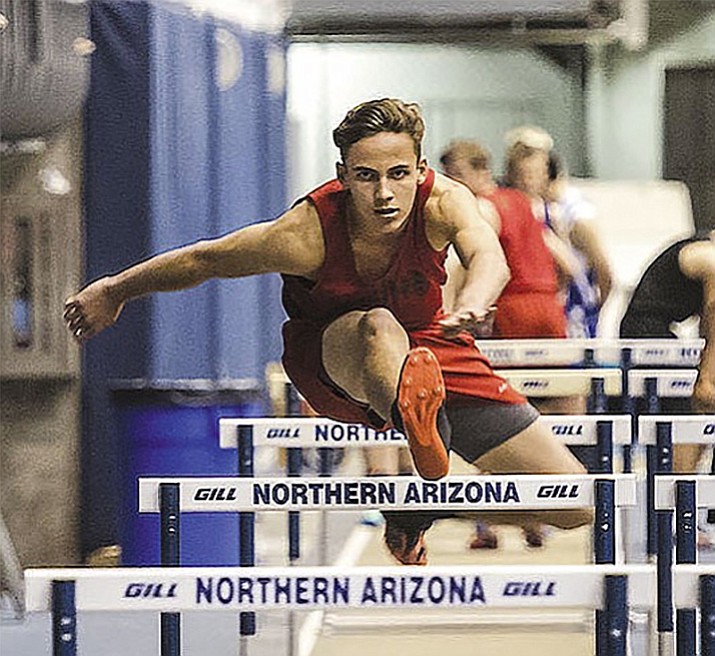 Lee Williams' Enzo Marino competes in the 60-meter hurdles event at the 13th Annual NPA Skydome Classic in Flagstaff on Tuesday. Marino placed second out of 33 teams.
Stories this photo appears in:

Marino, Tsosie, Lucero-White shine for Lee Williams, Kingman
Lee Williams track and field continues to improve under veteran coach Joan Abraham.