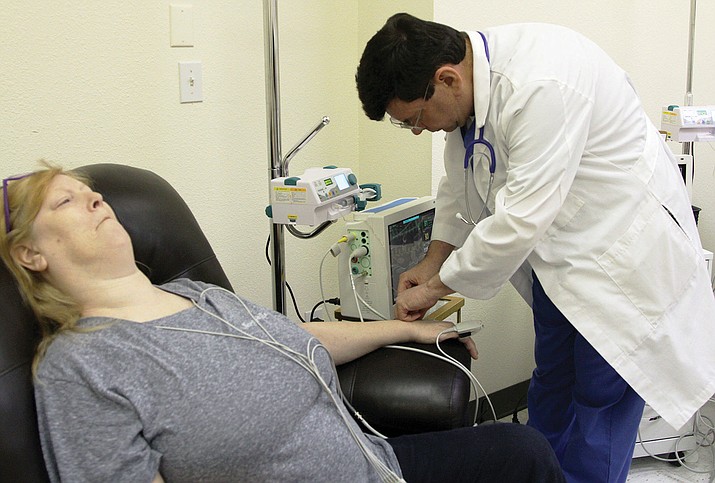 Dr. Michael Valpiani starts a ketamine infusion on Teresa Hall for chronic pain Friday at his office.
Stories this photo appears in:

Dr. Michael Valpiani is often forced to make tough judgment calls on whether his patients at Better Life pain management clinic really need their morphine, if they're abusing the drug and at risk of overdosing, or if they're selling it on the streets. Valpiani has to play "20 Questions" with some of his patients to find out if they're lying or not.