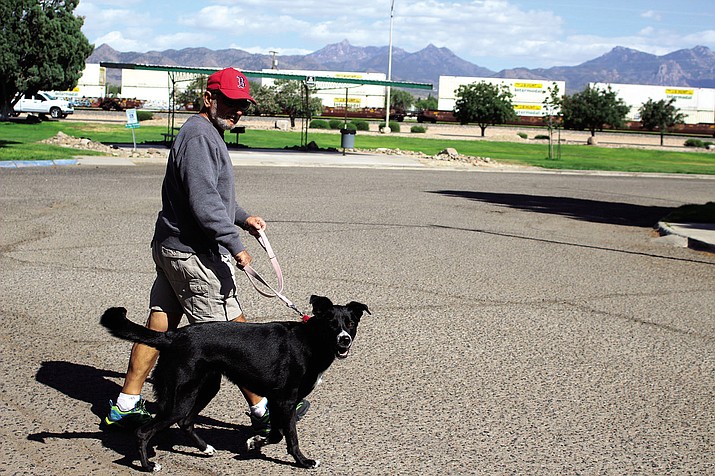 Bob Marco walks Stella Tuesday at Lewis Kingman Park with the Hualapai Mountains in the background. 'Howlin' in the Hualapais' is a dog-focused festival that is set for 10 a.m. to 6 p.m. Saturday at Hualapai Mountain Park Area 1.
Stories this photo appears in:

'Howlin' in the Hualapais' wants to celebrate the lives of canines
Lisa Snyder knew after one trip to the Hualapai Mountains that it would be the perfect location for a dog walk and festival.