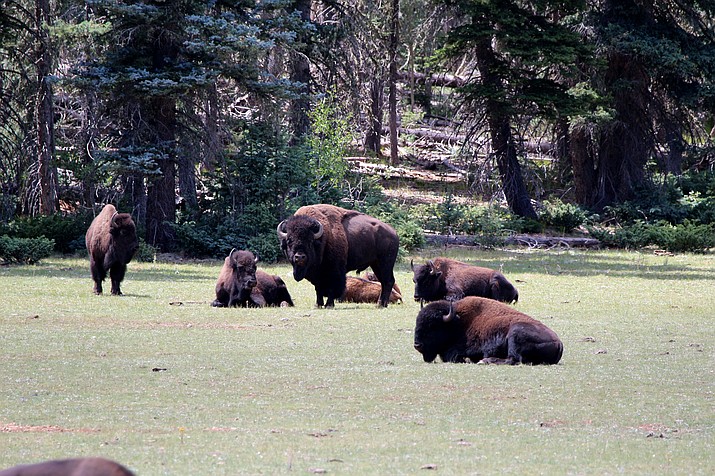 Buffalo on the Kaibab. These buffalo, or bison, on the Kaibab National Forest are creating a problem for the Grand Canyon National Park, according to the National Park Service. NPS is asking for public input on how these animal numbers can be reduced.
Stories this photo appears in:

AZGFD wants hunting as a preferred method of removal
For years there has been a big dispute brewing up on the north Kaibab that involves the largest game mammal, the buffalo, in Arizona.