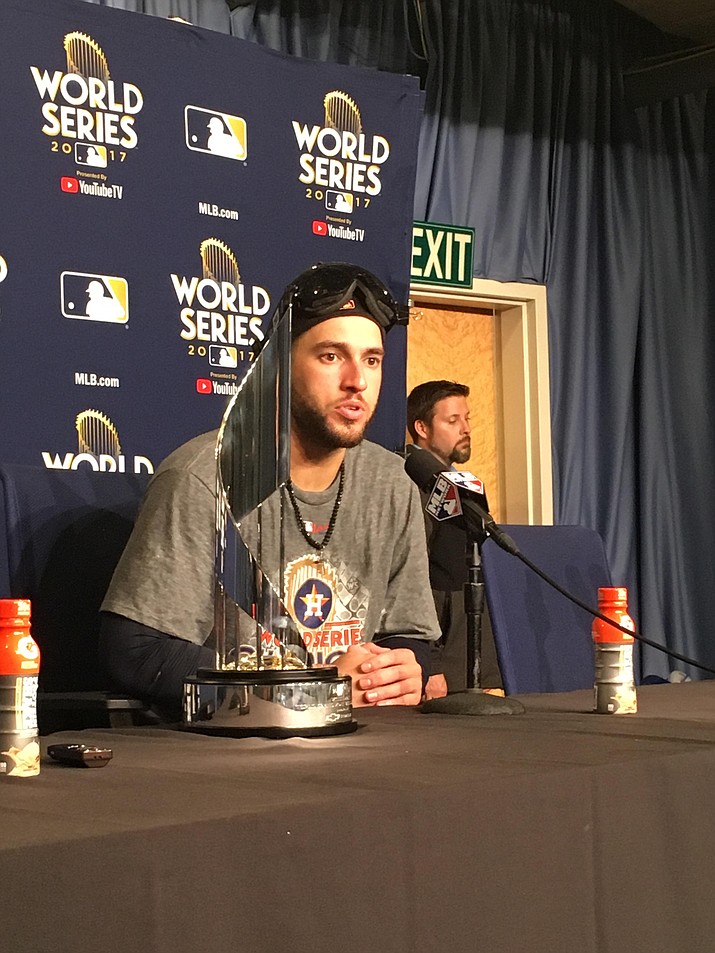 George Springer talks about his World Series championship and MVP award. Springer homered in the last four games and hit five total to tie the World Series record.
Stories this photo appears in:

Jose Altuve knew in spring training that this Houston Astros team was going to be special. The Astros lived up to those expectations with a 101-win regular season and capped it off Wednesday night with a 5-1 win over the Los Angeles Dodgers in the winner-take-all World Series Game 7 at Dodger Stadium.