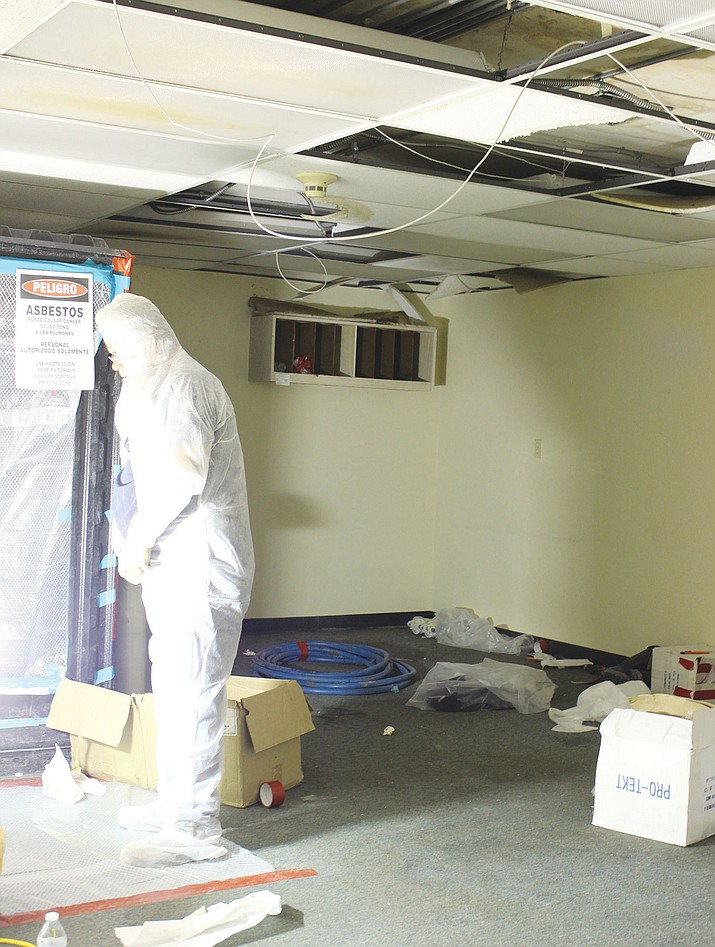 A worker from Spray Systems Environmental of Tempe puts on a protective clothing cover before removing asbestos from Arnold Plaza.
Stories this photo appears in:

The rear doors of Arnold Plaza are taped with sheets of plastic and sealed off except for flimsy ventilation ducts stretching into the alley. They're posted with red warning signs to wear respiratory protection and protective clothing.