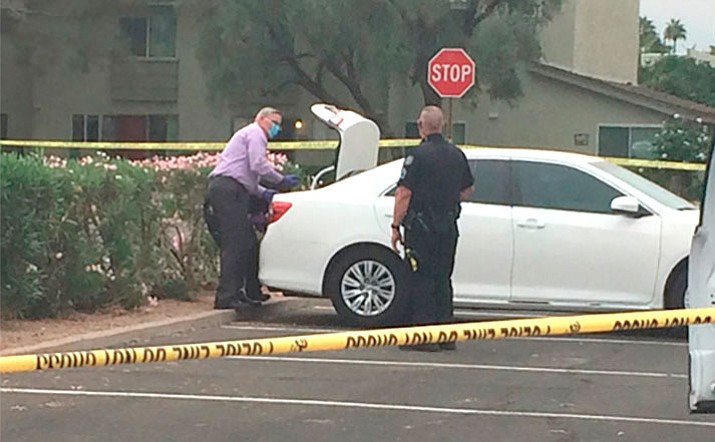 Police say a man in his 30s forced his way into a woman's home in Scottsdale early Tuesday morning, bound her, put her in the trunk of her car and drove away. The woman spent about seven hours in her trunk before escaping.
Stories this photo appears in:
A 94-year-old Phoenix woman freed herself from the trunk of her car hours after she was abducted from her condominium by a man who put her in the trunk, drove the car away and parked it at a shopping mall, police said Wednesday.