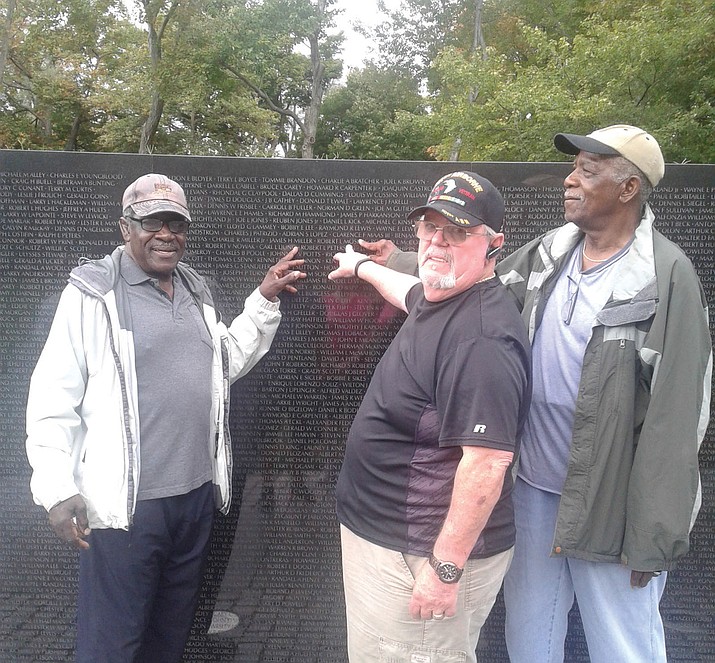 Valle Vista's Rick Veradt, center, stands with the brothers of his squad leader from Vietnam. Nearly 50 years ago, Veradt was there when his squad leader died in the conflict.
Stories this photo appears in:

Nearly 50 years later, Veradt stands with his squad leader's family
I'm a scared 19-year-old firing at an enemy I cannot see and hoping I don't die.
By Rick Veradt, U.S. Army, 1966-1969
November 11, 2017