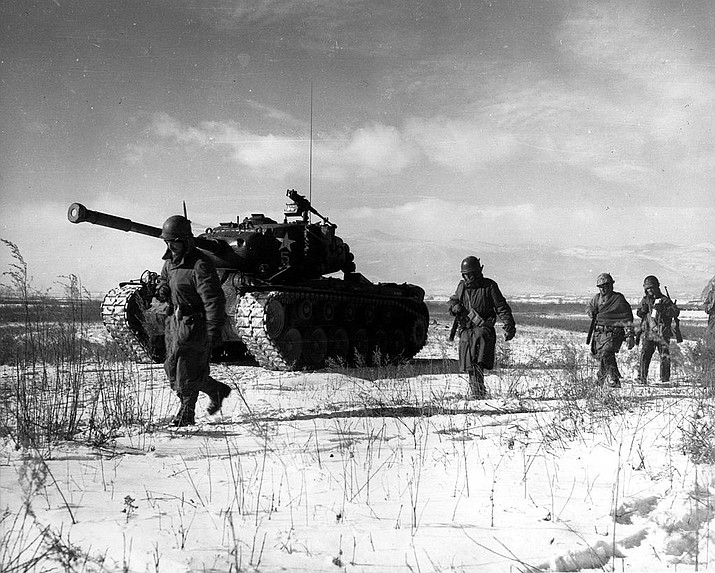 A column of troops and armor of the 1st Marine Division move through communist Chinese lines during their successful breakout from the Chosin Reservoir in North Korea. The Marines were besieged when the Chinese entered the Korean War on Nov. 27, 1950 by sending 200,000 shock troops against Allied forces.
Stories this photo appears in:
Retired Sgt. Benjamin Gabijan was with the 1st Bank Battalion, 1st Marine Division during the Korean War.
By Benjamin Gabijan, SGT., Marine Corps (RET)
November 11, 2017