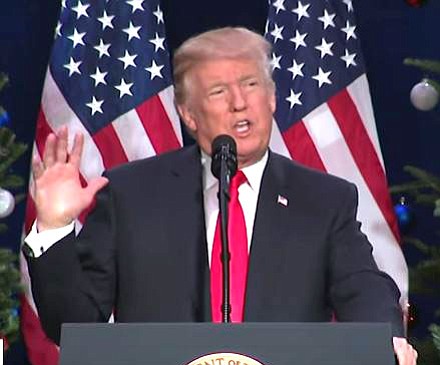 President Trump talks tax plan at an event in St. Charles, Missouri in this screen grab for an Associated Press video. Trump has called for more sanctions against North Korea after its latest ICBM test.
Stories this photo appears in:
The Trump administration threatened new sanctions on North Korea on Wednesday after the reclusive government shattered 2½ months of relative quiet with its most powerful weapon test yet, an intercontinental ballistic missile that some observers believe could reach Washington and the entire U.S. Eastern Seaboard.
By Matthew Pennington and Kim Tong-Hyung
November 30, 2017