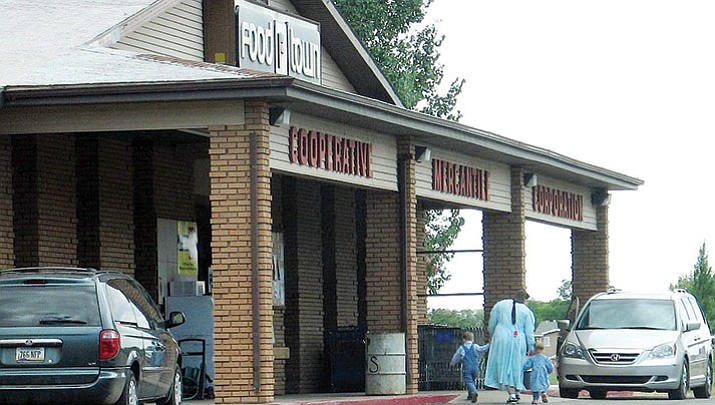 This is a photo of a woman with two children entering a store in Colorado City. The woman is dressed in the fashion of the Fundamentalist Church of Jesus Christ of Latter-Day Saints (or FLDS), a polygamist group. (Rcragun/WikimediaCommons)
Stories this photo appears in:

In a place where political contests are virtually unknown, the campaign signs offer the latest hint that a polygamous group is losing its grip on this remote red rock community straddling the Utah-Arizona border.
By Brady McCombs, Associated Press
November 6, 2017

COLORADO CITY – Residents of Colorado City should now be able to purchase the homes where they live.
By David Louis - For the Miner
October 4, 2017