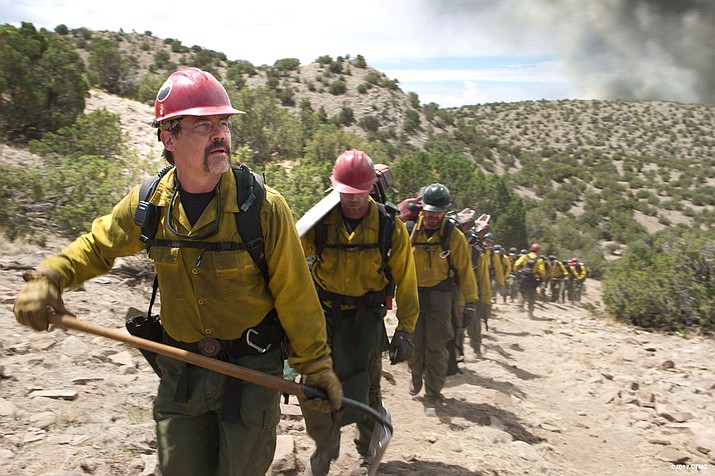 Eric Marsh (portrayed by Josh Brolin) and the Granite Mountain Hotshots hike to their next assignment in "Only the Brave." The movie opens Oct. 20 nationwide.
Stories this photo appears in:

June 30, 2013. An unassuming day in history for most of the U.S. But for people in Arizona that day in 2013 was one of great loss.