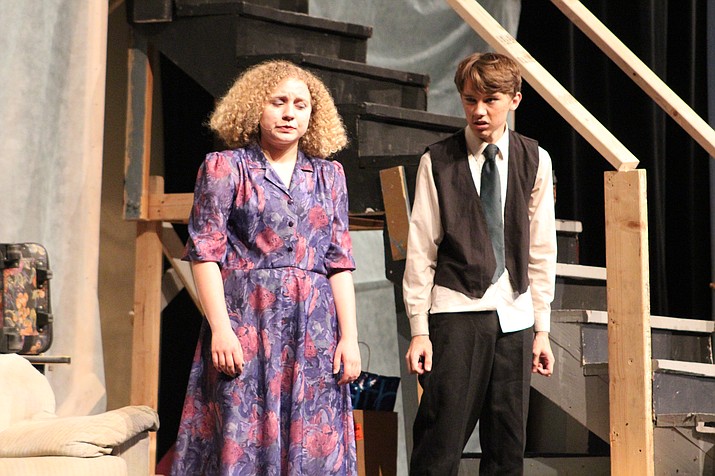 Belinda Blair (Hannah Heiden) and Garry Lejeune (Jefferson Black) feel the tensions rising during the second act of "Noises Off."
Stories this photo appears in:
"That's what it's all about, doors and sardines. Getting on, getting off. Getting the sardines on, getting the sardines off. That's farce. That's - that's the theater. That's life."