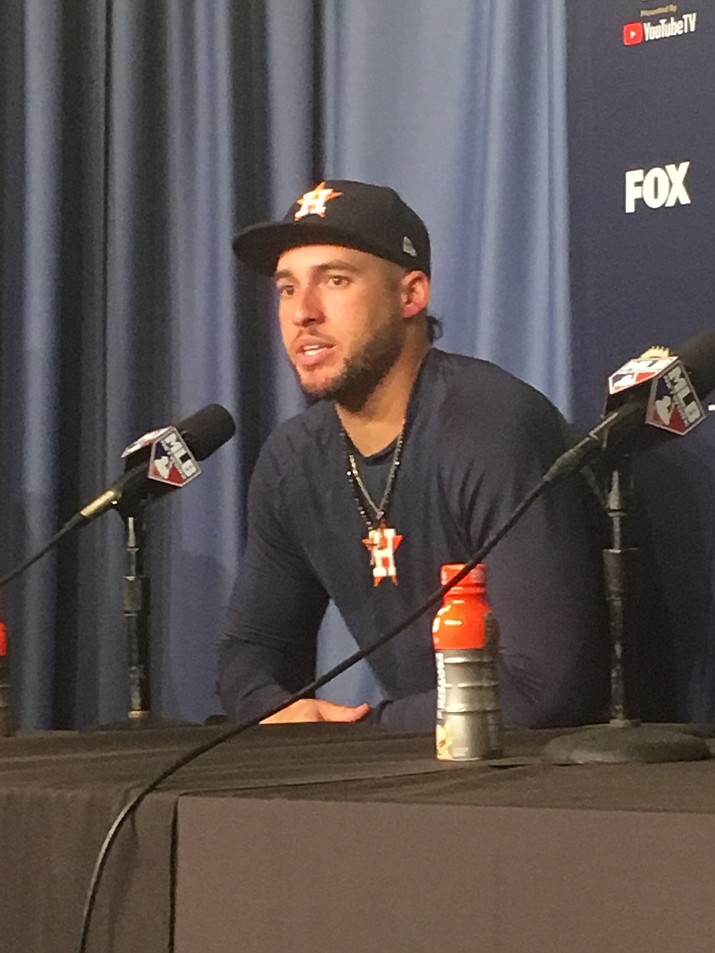 The Astros' George Springer talks about his 11th inning home run after Game 2 of the World Series Wednesday night. Houston beat the Dodger, 7-6, and the series moves to Houston for Game 3 Friday.
Stories this photo appears in:

In a game that featured a World Series-record eight home runs, it was George Springer's two-run shot that propelled the Houston Astros to a 7-6 win over the Los Angeles Dodgers in 11 innings Wednesday night in Game 2 of the World Series.