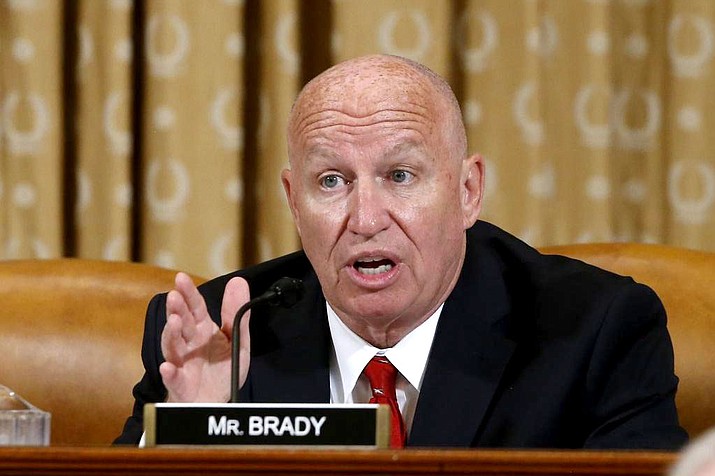 Rep. Kevin Brady (R-Texas), chairman of the House Ways and Means Committee is not ruling out capping 401(k) contributions to pay for tax cuts.
Stories this photo appears in:
Gleeful Republicans on Tuesday muscled the most sweeping rewrite of the nation's tax laws in more than three decades through the House.
By STEPHEN OHLEMACHER and MARCY GORDON, AP Business Writer
December 20, 2017
President Donald Trump and Republicans were at odds on Wednesday over changing the 401(k) retirement program to help finance tax cuts, with the president insisting the middle-class favorite will remain untouched and lawmakers open to revisions.
By Marcy Gordon, AP Business Writer
October 27, 2017