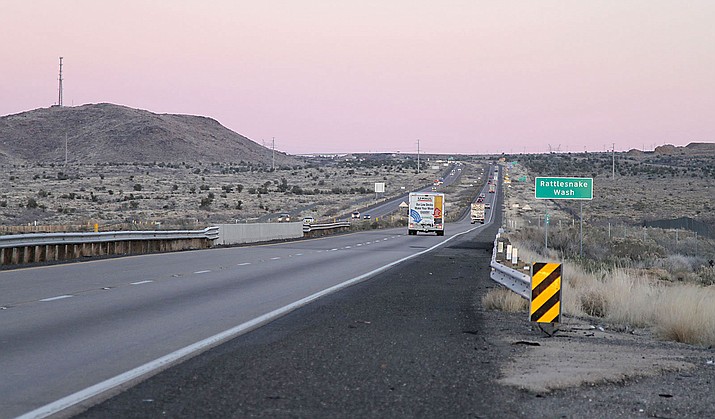 The proposed Rancho Santa Fe Parkway would be in the Rattlesnake Wash development.
Stories this photo appears in:

The Arizona Attorney General's Office has found the City Council to be in violation of the state's open meeting law when it voted for the 0.5 percent sales on Aug. 15.

Everyone needs to play nice. At least that's what the Rancho Santa Fe Parkway subcommittee looking into the development of a Rattlesnake Wash interchange thinks about the possibility of the city adding two interchanges on Interstate 40.