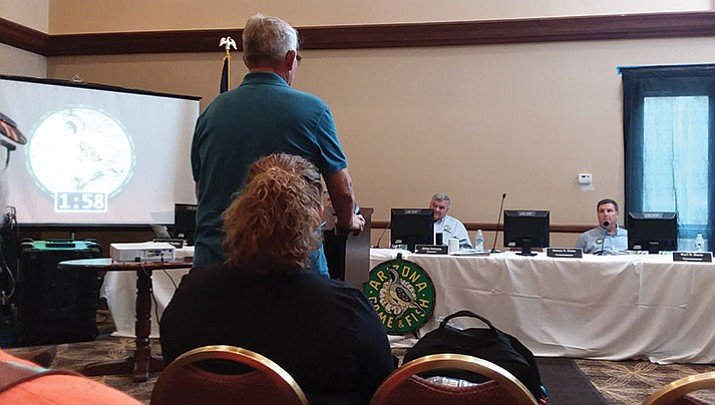 Outdoor Writer Don Martin addressed the Arizona Game & Fish Commission at a meeting on Friday in Williams. Martin asked the Commissioners to not approve a Department request to eliminate a December youth muzzleloader hunt in Unit 16A, Hualapai Mountains. Despite the plea, the motion passed on a 3-1 vote.
Stories this photo appears in:

Larry Voyles just retired from the Arizona Game & Fish Department after serving many years as the director of the agency.