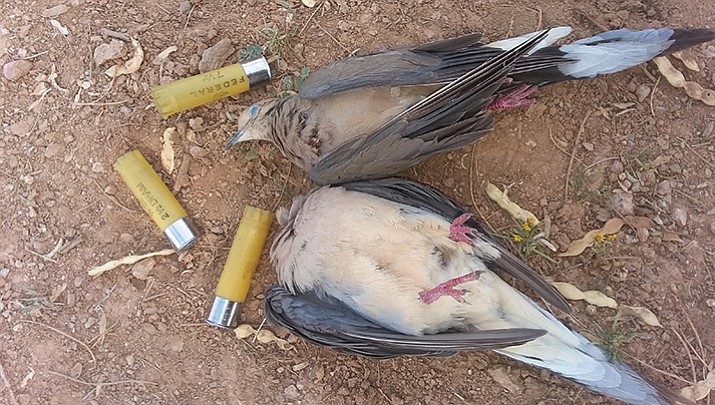 Mourning doves are typically in and around Kingman, though occasionally white-winged are found. Eurasian Collared doves are a feral exotic and can be hunter year around.
Stories this photo appears in:

The early dove season is over in Arizona, it ended Friday, but in retrospect it was a good one for me and my friends.