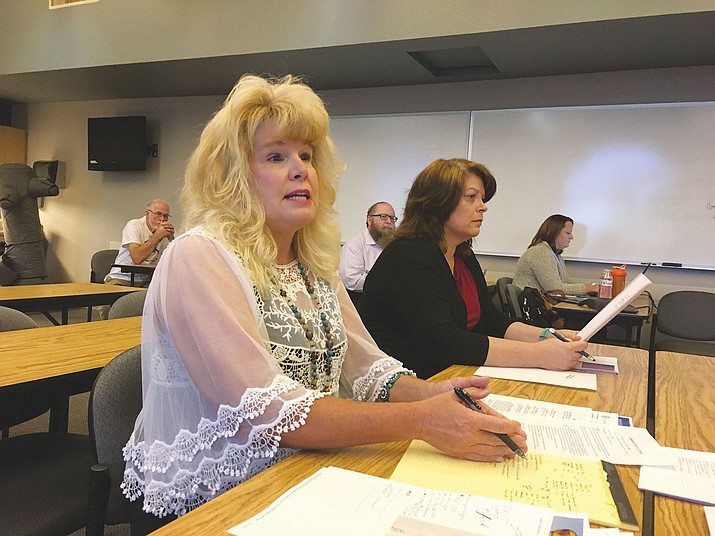 Jackie Walker, director of City of Kingman human resources and risk management, lays out the process for recruiting a new city manager Friday at a special meeting of City Council at Kingman Police Department. The item will be placed on the Council's Oct. 3 agenda.
Stories this photo appears in:
The recruitment process for a new city manager will be placed on the City Council's agenda for Oct. 3, with a decision over whether to keep the process in-house or seek a request for proposal from a private recruitment firm.