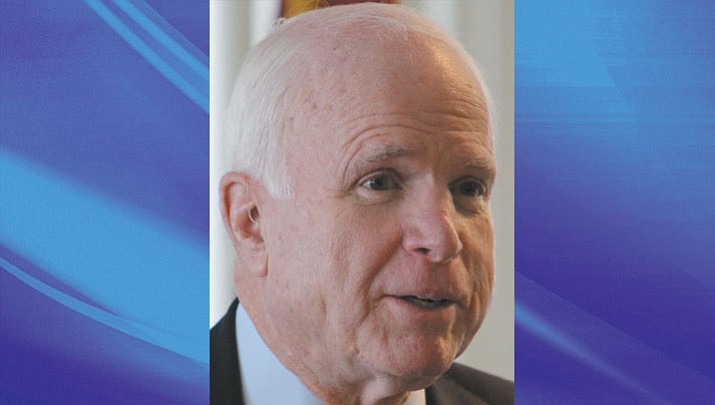 Sen. John Mccain
Stories this photo appears in:

McCain has had frequent visits from family, friends and Senate colleagues.

A Libertarian who concedes he was never a supporter in the past is launching a drive to recall John McCain.
By Howard Fischer, For the Daily Miner
February 18, 2018

WASHINGTON (AP) – U.S. Sen. John McCain says doctors have given him a "very poor prognosis" as he battles brain cancer.