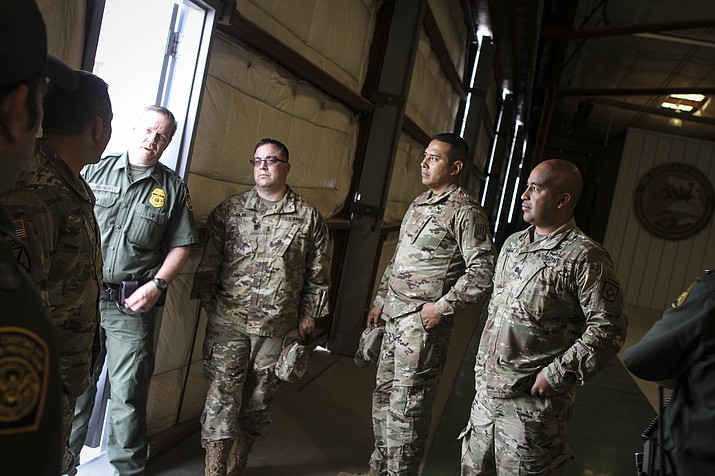 The New Mexico Army National Guard Liaison Team visited the U.S. Border Patrol El Paso Sector to meet and coordinate preparations for their upcoming deployment in support of border security operations April 7, 2018. Left to Right: LTC D. Hughes, USBP Operations Officer A. Buckert, MAJ C. Silva, MAJ S. Hands, NM Task Force Commander LTC G. Vargas. (Photo by U.S. Border Patrol Agent Marcus Trujillo)
Stories this photo appears in:

Stymied by Congress and the courts, President Donald Trump has struggled to make good on his signature campaign promises to build a wall and stop migrants.