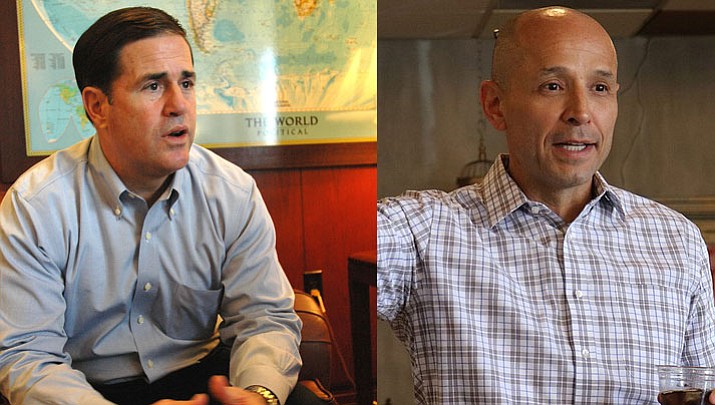 Incumbent Gov. Doug Ducey and David Garcia are on the ballot for Arizona Governor.
Stories this photo appears in:
State election officials say 1.2 million voters mailed in a ballot or showed up at the polls for the August 28 primary. That beat the previous record of nearly 1 million voters in the 2010 primary. The total for 2018 represents around 33 percent turnout.
By MELISSA DANIELS, Associated Press
September 9, 2018
An educator who couldn't defeat Diane Douglas for state schools chief two years ago is in line to be the Democrat who takes on incumbent Republican Gov. Doug Ducey in November.