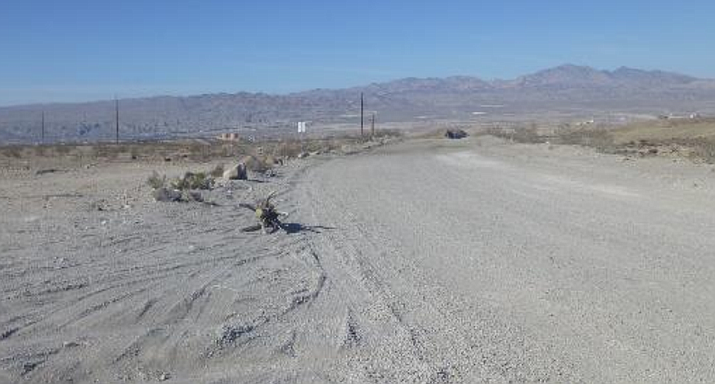 This photo shows the area facing west along the proposed project. Water tanks seen in KOP 1 photos are in the center and various Bullhead City buildings can be seen. Current power poles and wires are visible in the foreground. Newberry Mountains are in the background. (Photo from BLM report)
Stories this photo appears in:

The Bureau of Land Management is taking public comment on proposed rights of way to Moss Mine, specifically an electric distribution line and road expansion on public land east of Bullhead City.