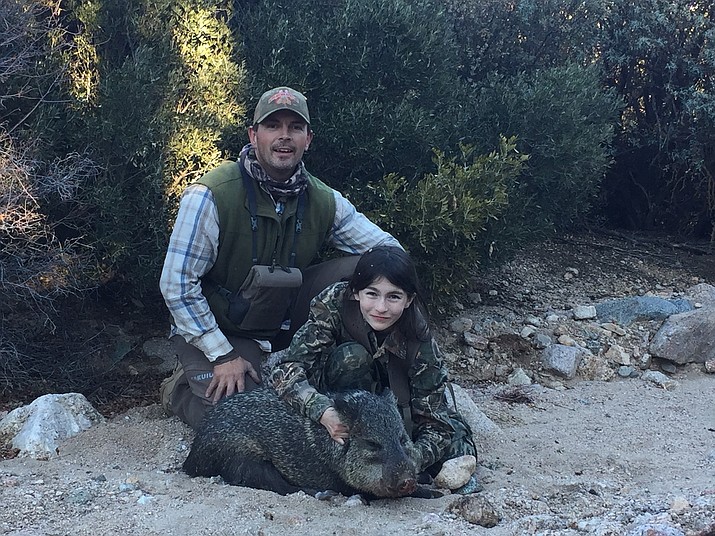 Kenny Upton and his 12-year-old daughter Natalie show the javelina she shot on the opening weekend of her youth hunt in Unit 16A. Natalie took the boar with one shot at 89 yards. (Photo special to the Miner)
Stories this photo appears in:

It is a fact that many times when we are in the field we meet others who are also doing the same thing we are: hunting.