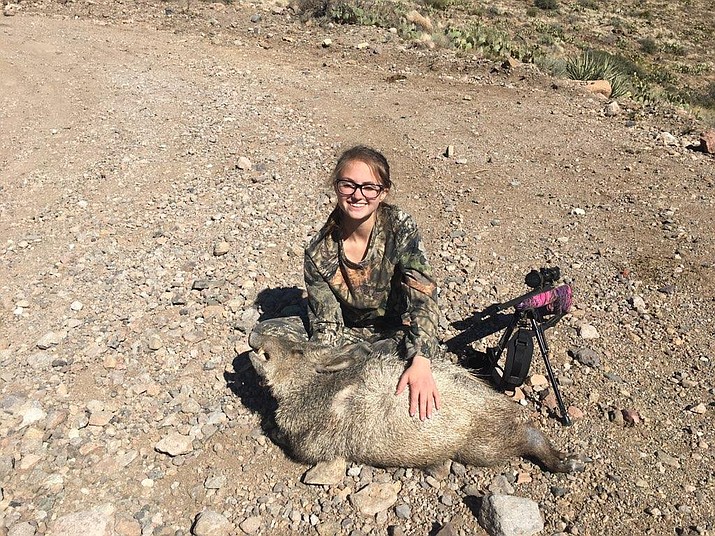 Ellie Bruno shows the javelina she bagged on her youth javelina hunt in Unit 18B. Ellie used a 243 rifle to take her pig at 60 yards. Photo special to the Miner
Stories this photo appears in:

This year the young lady again drew a youth javelina tag and a plan was made for her and Kenny to go hunting.