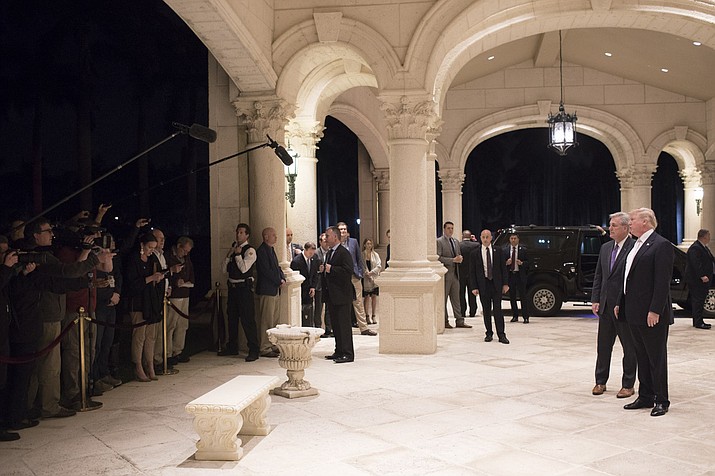 President Donald Trump has unveiled his $4.4 trillion budget. Despite major cuts, this budget shows growing deficit. (Official White House Photo by D. Myles Cullen)
Stories this photo appears in:

President Donald Trump unveiled a $4.4 trillion budget for next year that heralds an era of $1 trillion-plus federal deficits and – unlike the plan he released last year – never comes close to promising a balanced ledger even after 10 years.
By ANDREW TAYLOR & MARTIN CRUTSINGER, Associated Press
February 13, 2018