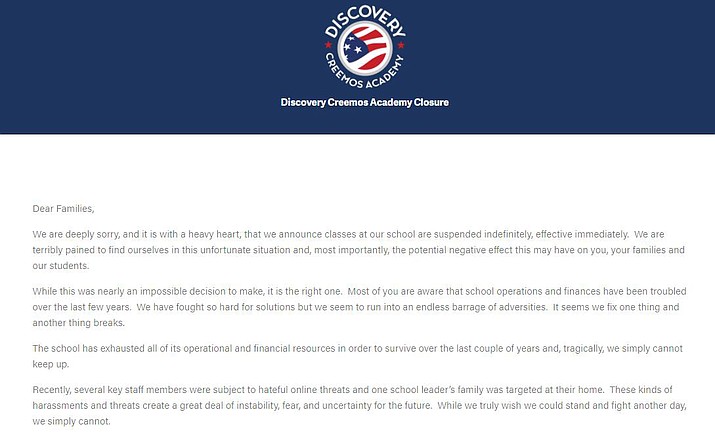 A letter to the families of students at Discovery Creemos Academy in Goodyear is all that remains of the charter school's website, discoverca.org.
Stories this photo appears in:
Charter holders of 40 schools were labeled as "going concerns" by their auditors in the 2016-17 school year, meaning there was concern that they could close within a year due to their finances, The Arizona Republic reported.
A charter school in a Phoenix suburb has lost its state license after it abruptly closed last month, leaving dozens of teachers without jobs and more than 100 students without a school.