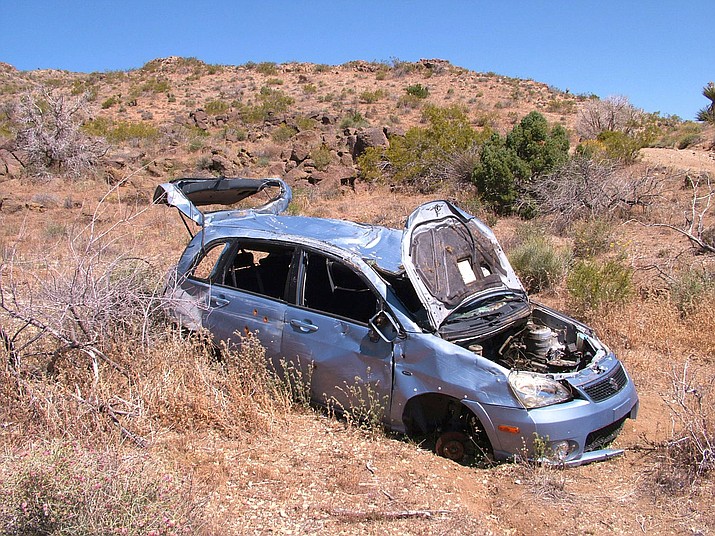 There has been plenty of trash picked up in the deserts of Mohave County, including this car. There are three Cactus Cleaners groups (Golden Valley, Kingman and Dolan Springs) that are leading the charge with community-based efforts to clean up the desert. For more information on these groups, call Wayne Hollins at 253-306-4378.
Stories this photo appears in:
It's that time of the year again. Great weather is rapidly approaching, the county's scenic mountains and the beautiful desert areas are just begging to be explored.
By Butch Meriwether, Golden Valley Resident
February 27, 2018