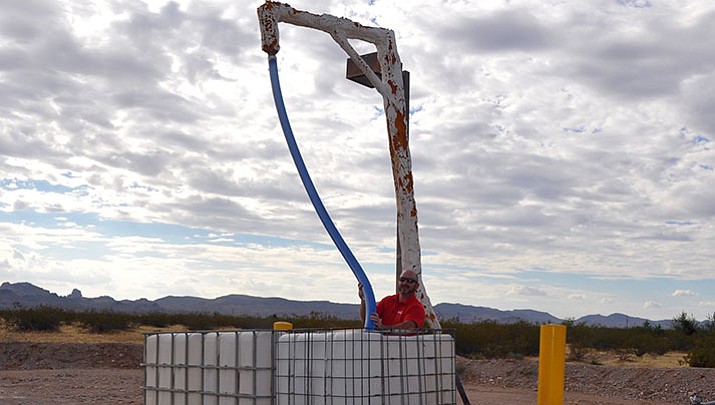 Golden Valley resident Michael Basile prepares to fill three water cubes on his trailer at GVID Standpipe 1 at Bolsa Drive and Estrella Road in Golden Valley. Basile, who hauls 812 gallons of water at a time, is one of the 454 residents (both in-district and out-of-district) who use the standpipe operation to fill their tanks.
Stories this photo appears in:

How water-haul customers pay for water at Golden Valley Improvement District (GVID) Standpipe No. 1, located at Bolsa Drive and Estrella Road, will be changing.