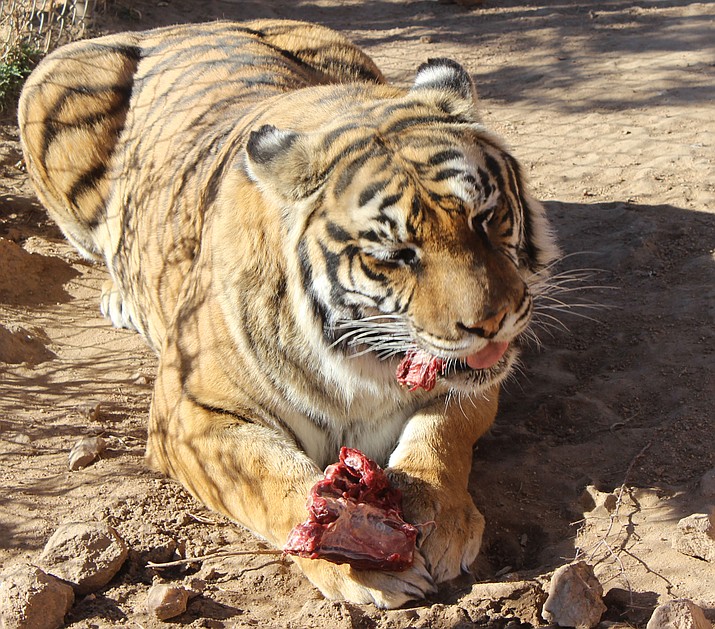 Ruckus just turned 10 years old in October. He is a Bengal Tiger that was used for "photo-opportunities" where people paid money to have their pictures taken with a baby tiger or lion. He came to Keepers of the Wild when he was 8 months old and could no longer be used by his owners. He will live to be 20 years or more and will continue to eat an average 10 pounds of meat each day.
Stories this photo appears in:
Well-known for having an unbiased review of products and consumer services, Consumer Reports is a publication with tremendous popularity.
By Linda Khachatoorian – Special to the Miner
January 3, 2018