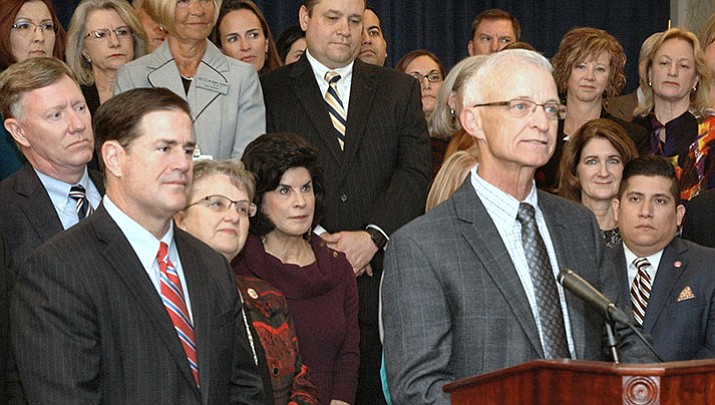 Vail schools chief Calvin Baker expresses support for the plan by Gov. Doug Ducey, behind him, to restore dollars for capital needs that were cut during the recession. He said that of all the formulas that were cut, this is the highest priority.
Stories this photo appears in:

Gov. Doug Ducey trotted out a plan Tuesday to eventually restore funding for capital needs for schools to what it was before the Great Recession.