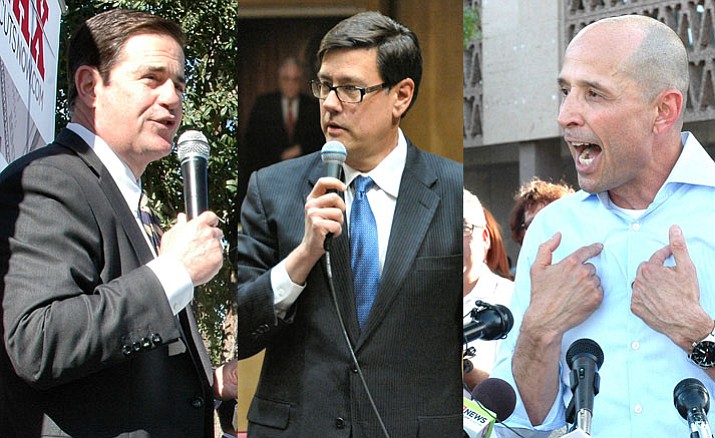 From left to right: Gov. Doug Ducey, State Sen. Steve Farley, and David Garcia.
Stories this photo appears in:

The other high-profile contest is the one to fill the U.S. Senate seat being vacated by Jeff Flake.

With no primary foe and 10 months to go to the general election, Gov. Doug Ducey already has collected more than $3 million for his reelection campaign.