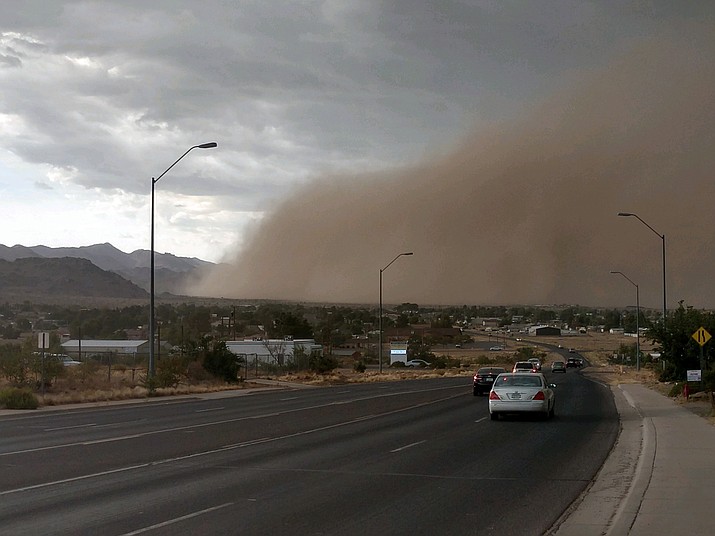 A haboob's giant brown wall contains a lot more than just desert dirt, according to air quality experts. They include manure and pesticides from agricultural land, and dust and tiny spores from beneath the desert crust that can also go airborne, making people sick with Valley fever, which is a fungal lung infection. (Photo by Butch Meriwether/For the Daily Miner)
Stories this photo appears in:
A Haboob that was spotted just north of Kingman Monday evening.
By Butch Meriwether, For the Daily Miner
July 10, 2018