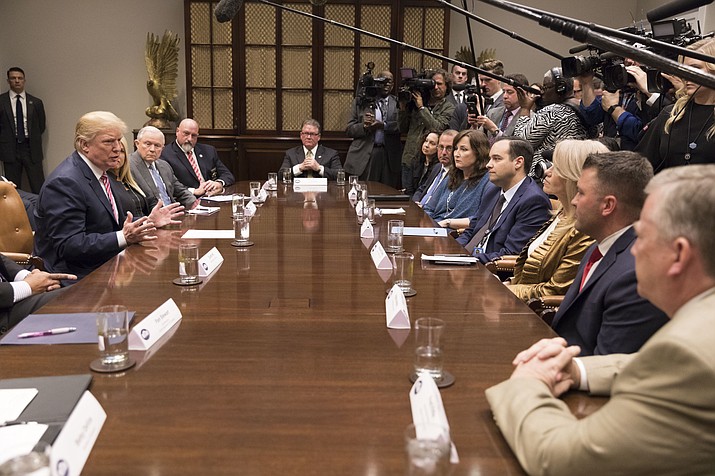 President Donald J. Trump meets with state an local officials to discuss school safety. (Official White House Photo by Shealah Craighead)
Stories this photo appears in:

Not two weeks ago, President Donald Trump wagged his finger at a Republican senator and scolded him for being "afraid of the NRA," declaring that he would stand up to the powerful gun lobby and finally get results on quelling gun violence following last month's Florida school shooting.
By CATHERINE LUCEY & JONATHAN LEMIRE, AP
March 13, 2018

In his quest to tackle gun violence, President Donald Trump has ricocheted between calling for tougher laws and declaring his fealty to the Second Amendment's right to bear arms, leaving a trail of befuddled lawmakers and advocates in his wake.
By Catherine Lucey
March 4, 2018